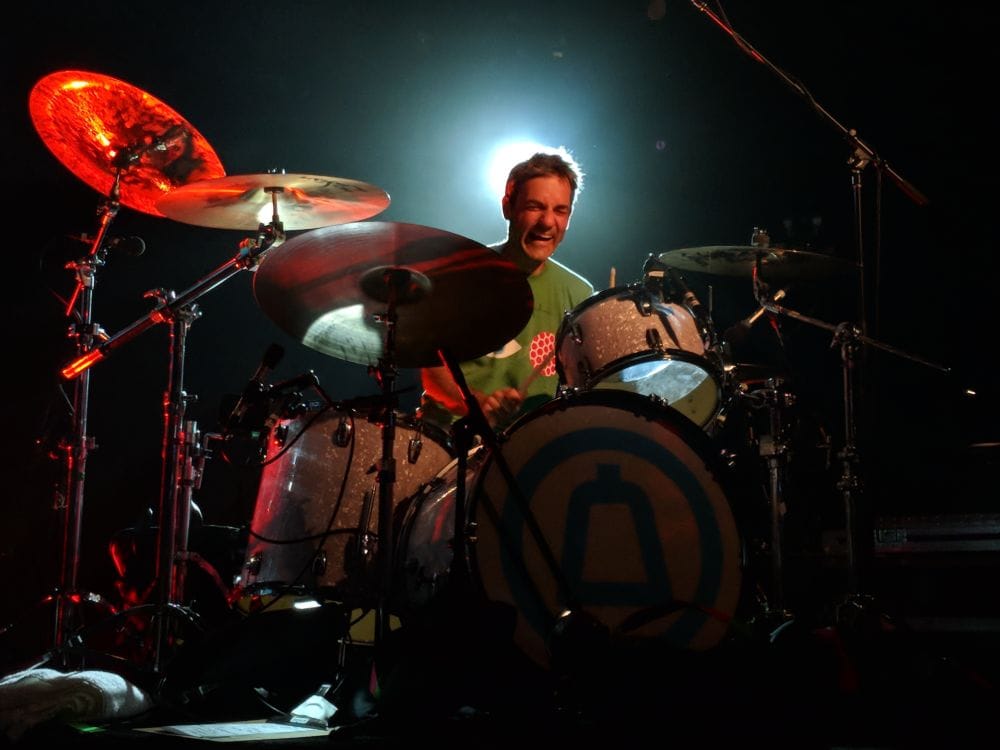 Marty Beller is a GRAMMY Award winning composer and drummer best known for his work on the current Showtime Original Series, American Rust, and as the drummer for the iconic Alt-Rock Band They Might Be Giants.
Composing credits include: In Treatment (HBO), Tiger King (Netflix), Gracepoint (Fox Television), Cradle of Champions (Showtime), The Last Patrol (HBO), Korengal (dir.Sebastian Junger), Emptying the Skies (Music Box), Emmy Award winner The Cruise (Artisan), Another Gay Movie (TLA), Another Gay Sequel(TLA), Gypsy 83, 7th Street, Biography of Groucho Marx (A&E), iRead, Math 180 and Expert21 Series (Scholastic), Red Flags Podcast(Investigation Discovery), Radiant Minds Podcast(Audible 2022) Manhunters (A&E), Dominick Dunne's Power, Privilege and Justice (CourtTV), DVD/CD Here Comes Science, Here Come the ABCs and Here Come the 123s (Disney Records), Theatreworks USA's Romeo and Juliet.
Marty has been the drummer for two-time Grammy Award winner They Might Be Giants for the past 17 years. He was the drummer on Jon Samson's Grammy winning album Ageless: Songs for the Child Archetype and Steve Earle's Grammy winning album Washington Square Serenade. He has recorded and toured with Tony Award winner Stew and TNP, Jonathan Coulton, Mike Doughty and Ivy among many others.
Marty was Music Director for The Total Bent by Stew and Heidi Rodewald at The Public Theater and Music Director for The Good Swimmer by Heidi Rodewald and Donna Di Novelli at Brooklyn Academy of Music.
Marty has composed and performed with international dance companies Jennifer Muller/The Works, Ephrat Asherie Dance, David Parsons Dance, Sean Curran, Ann Marie DeAngelo, Chet Walker/8and ah one, Julio Bocca/Ballet Argentino, RhythMEK, Heidi Latsky, Rebudal Dance, Alice Tierstein/Young Dancemakers, Andrew Jannetti and Dancers, Bill Hastings, Kathy Wildberger, Kelli Wicke Davis and Roger Williams University Dance.